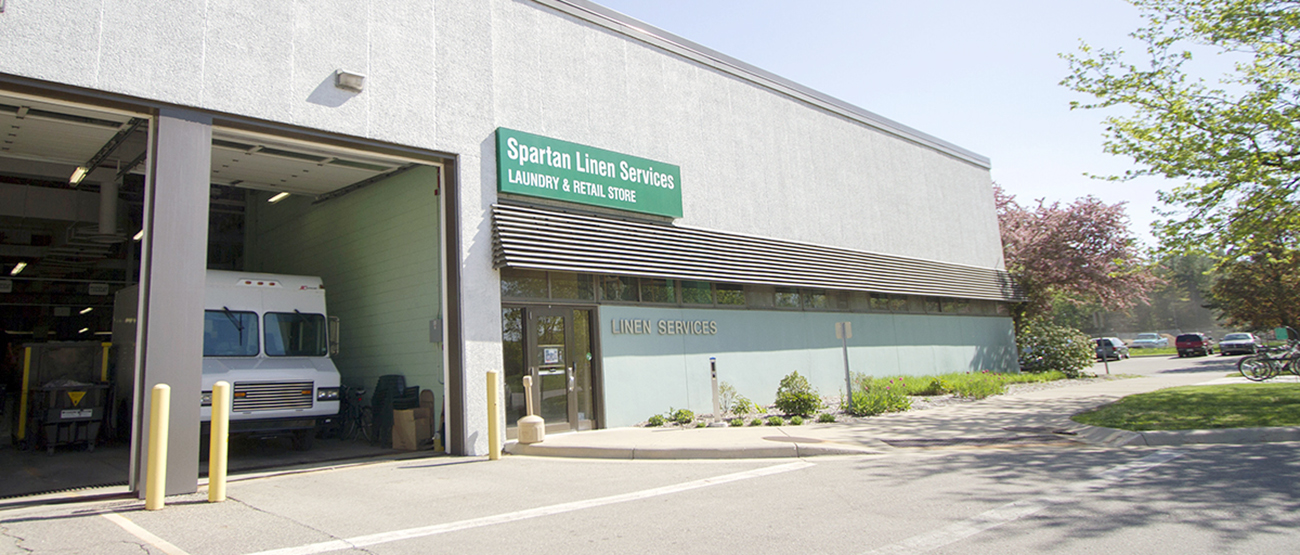 Since 1929, Spartan Linen Services (SLS) has been Michigan State University's on-campus commercial laundry, linen and uniform experts. Today, the SLS facility features state-of-the-art equipment and cutting-edge technology, including water reclamation systems, advanced wastewater systems and finishing equipment. Additionally, the SLS team uses a streamlined process to deliver high-quality products and services, assuring you the best Spartan experience in an environmentally friendly way.
SLS proudly serves the Division of Student Life and Engagement, MSU departments and the surrounding community. Services offered include:
Laundry and uniform cleaning
Table and bed linen rental
Custom embroidery and screen printing
Customizable name-brand merchandise, including uniforms and other apparel
Members of the public are welcome to visit our retail store for embroidery and screen-printing services. All other offerings listed above are reserved for MSU departments and entities.
Featured name brands include Dockers, Carhartt, Levi's, Nike, Wrangler, Eddie Bauer, Columbia and North Face.
For more information, visit or call during business hours.